Eileen Murphy, RN: Past OMC OR Nurse
Dominican Republic: October 2018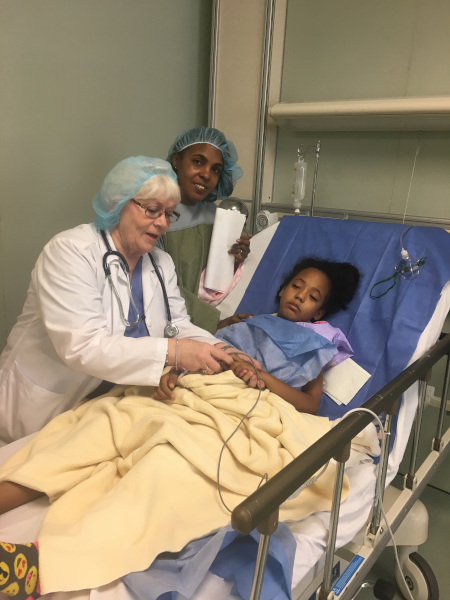 On October 27th, 2018 I accompanied a team of volunteers, including three surgeons, four anesthesiologists and ten registered nurses from Newark International Airport to Santo Domingo in the Dominican Republic, to render health care assistance in the form E.N.T. surgery to seventy children, ranging ages six months to18 years of age.

 On Sunday, Oct. 28th. We arrived at La Romania Hospital at 8:30 am and examined over a hundred and fifty patients until 6pm. More than half were returning for a follow up check from surgery performed the previous year.

 Seventy patients were selected for surgery, averaging 15-16 procedures a day for the whole week. Over seventy procedures were performed, including tonsillectomy, adenoidectomy and partial mastoidectomy. and some patients had all three procedures.

 All patients were recovered on the day of their surgery and discharged home without incident, requiring us to stay in the hospital until 7pm-8pm at night.

 We were informed by the Dominican people that healthcare is scarce in their country and they greatly appreciated what was being done for them.

 I thank Healing The Children of NJ for accepting me as a volunteer and above all, I thank The Benjamin Josephson Fund for providing financial assistance to make this trip possible for me, and to continue to provide financial assistance to so many healthcare volunteers.